Solar Control Window Films - Glare
A common problem that we all face is from glare. It can be extremely frustrating when glare shines onto a television, computer screen or even in our eyes. The effects of glare are numerous and include eye strain, headaches and migraines. By installing one of our many solar control films to your windows you can help reduce this glare which makes a more comfortable working environment.
Anti-glare window film will minimise the amount of unwanted and irritating glare, whilst still allowing natural daylight to pass through the glass. In addition, your view out through the glass will be left unobstructed. The benefits of anti-glare window films are noticeable instantly upon installation and can reduce glare by up to 95%.
Anti-glare films boast a range of benefits, including filtering up to 99% of the suns UV rays. Blocking these potentially harmful rays makes it is possible to protect upholstery and furnishings, as well as providing a protective shield for sensitive skin.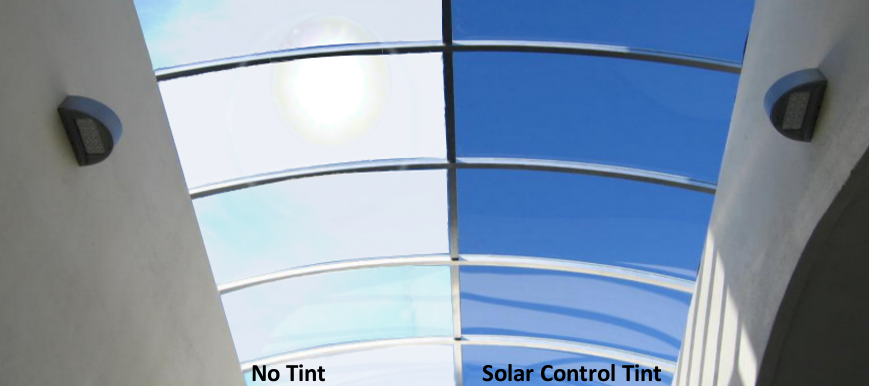 Window film is a cost effective, low maintenance product that can be combined with other film types to provide solar protection, privacy or safety and security. Available in an array of different shades and colours, each film varies in appearance and performance. We can provide free samples of each of our film types, allowing you to see first-hand how each product looks, feels and performs.
Mr Tint's experienced installation team cover the whole of the UK and are able to install film internally and externally. Whatever the size and shape of your building, our staff are fully qualified by IPAF and hold Powered Access Licenses (PAL), allowing us to tint any hard to reach windows.
To find out more about our solar control films and how they could benefit you, please contact our friendly and professional team today on 0141 550 8282 or drop us an email at info@mrtints.co.uk. Our fully trained staff are always happy to discuss your requirements and suggest the best possible solution for your situation.